Sango Property Management
Let Us Manage Your Sango Rental Property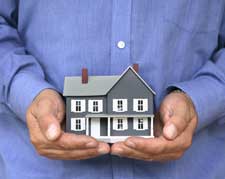 We offer a full range of property management services tailored to you as an investor, homeowner, or landlord. We have an extensive portfolio of single family homes, townhouses and condos in the Sango, Tennessee or Oak Grove area. Rest assured at night knowing your property is being managed by Professional Property Managers! Our exceptional property management services include:
The Benefits of Using TopFlight
Tenant Screening (see Leasing)
Tenant Communications and Correspondence
Compliance with all State and Local Property Codes
Coordinate all Maintenance Requests
24-Hour Emergency Maintenance Service
Aggressive Rent Collection
Delinquency Notices
Eviction Representation
Lease Renewals
Security Deposit Management
Monthly & Year End Statements; 1099s
Online Access for Statements and Payments
Direct Deposits
In addition, TopFlight offers protection programs to our Owners which help provide the comfort of knowing your investment is protected:
Call for more information about the protection programs we offer
What We Do as Your Local Property Manager:
Keep on top of regional, state, and federal landlord/tenant law and legislative issues facing property owners and tenants.
Track vacancy rates, vacancy factors, time-on- market, and rent values for the area, and effectively market your home on the internet with all of our social media platforms, on our website and in print.
Create and maintain relationships with qualified vendors, including painters, roofers, electricians, plumbers, appliance repairmen, handymen; just to name a few.
Provide appropriate rental applications and additional forms that, along with a consistent screening process, ensure the highest quality tenants while conforming to all applicable laws.
Provide a lease agreement that covers your property, collect and account for monthly rents, and consistently monitor tenants to enforce the terms of the lease.
Perform complete accounting for your property, to ensure a maximum return on your investment and optimum tax benefit.
Inquire About Our Services
Leasing

At TopFlight Realty & Property Management, we use our skills, resources and advertising to quickly fill vacancies with high quality tenants. Our leasing services include:

Active marketing of vacant units online and in the MLS
Scheduling and showing prospective tenants available properties
Providing a lockbox on your property so cooperating Brokers will have access
Applications Available Online
Strict Qualification Requirements
Full Credit Report Screening
Criminal Report Screening
Sex Offender Checks
Employment and Rental History Verifications
Lease Contract Negotiations
Provide Tenants with thorough Move-In Packet

Investors

If you own investment property, ask yourself these questions:

Are you forced to keep up with the ever changing fair housing laws and other legislation regarding tenancy, including lead-based paint and toxic mold policies?
Are you concerned about the possibility of a tenant suing you...and possibly winning?
Do you have to deal with the collection of rents, late payments, and non-sufficient fund notifications?
Do you dread confrontation with tenants, trying to convince them to take better care of the property or start paying their rent on time?
Do you cross your fingers, hoping that you won't have to deal with the move-out, advertising, move-in process that occur between tenancies?
Do you struggle with the process of advertising and showing your vacant home, interviewing prospective tenants, taking applications, conducting credit and background checks?
Do you sometimes feel that you spend all of your time collecting rental payments, paying vendors, and performing all of the accounting necessary on your rental property?

Landlord Rescue

Evicting a Tenant

The tenant has not paid the rent in months, your property may be trashed, and you haven't had to deal with evicting a tenant before. What do you do?

An eviction can be very expensive, very tedious in dealing with legal issues, and you'll still be stuck with a lot of work once the tenant is evicted!

TopFlight Realty and Property Management has extensive experience in "rescuing" landlords from tenants who aren't paying their rent.

Our Landlord Rescue:

Get your tenant to start paying rent with an updated lease agreement - or - begin the eviction process.
Follow through with an eviction through the courts to remove a defaulted tenant.
Clean up the property and get it rent ready at owner expense.
Advertise the property for rent using a custom marketing strategy specific for your property.
Screen applicants using TopFlight's Extensive Application Process.
Place a new qualified tenant in the property.
Offer an owner Eviction Assurance for future tenants

How much does your Landlord Rescue Service cost?

The cost for this service is a flat fee of $300 plus expenses for an eviction if it becomes necessary. After a management agreement is signed, we will engage services on your behalf to pursue collections from a non-paying tenant, or to start the eviction.

Expenses for simple evictions can run between $200 to $700 or more, depending on how long the court process can take.

In addition to a property management agreement, the owner agrees to participate in the Landlord Rescue program by allowing Larsen Properties to represent them in negotiations to correct or remove the current tenant. Owner agrees to pay $300 for the Landlord Rescue Program in addition to signing a property management agreement. Learn more about our Homeowner Management Agreements.

Move Out Inspection Videos

One of our latest innovations is the use of video for our marketing purposes and when we are conducting move out inspections for tenants and owners. Video serves a unique purpose for virtually documenting what we find during a walk through when a tenant moves out.

When a tenant vacates the home, we take a video recording so we can show our homeowners how the property looks now that it's vacant. Additionally, for marketing purposes we post the video publicly so someone even in another country who is interested in the property can have an feeling of what the home will look like to them outside of just relying in photos.

This technique and staying ahead of trends are important to our clients and it truly one of the marketing strategies that sets us apart from other property management companies.
What Sets Us Apart From Other Property Management Companies:
Personalized, attentive service with thorough communication with our homeowners.
Expert knowledge of the real estate industry and local real estate market.
Experience dealing with a variety of property and tenancy issues.
Established relationships with local services providers of varying specialties.
Membership in National Association of Residential Property Management (NARPM) - which provides us with the most advanced technology tools to serve you expertly.
We Do What They Don't !
Sango Area Information
Once primarily a rural community consisting largely of prime farmland, many new housing developments have gone up in the past few years.
From before the Civil War to at least 1990, tobacco was the main cash crop in Sango. Besides burley and some flue-cured tobaccos, high quality dark-fired (wood smoke - cured) tobacco was grown in Sango, as well as throughout Montgomery County. During the tobacco wars of 1904 to 1908 (between the farmers and the Duke tobacco monopoly), a key battle between the "Night Riders" (farmers) and agents of the tobacco monopoly took place at the intersection of Bagwell and Sango Roads, in eastern Sango. Source From Wikipedia
Areas We Serve