Agent Referral
Let Us Be Your Partner in Property Management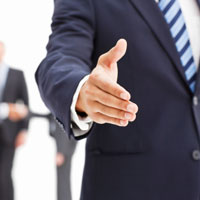 At Top Flight Realty & Property Management relationships are important to us. We understand the value of communication and protecting the friendships that you have created with your clients over the years. That is why we developed our agent referral program to let you as a real estate agent focus on sales and rest assured that your clients have the care and support they need with a property manager.
At Top Flight Realty & Property Management we specialize exclusively in property management and we have designed our Agent Referral Program to give the same level of care and attention that you would give to your clients. We focus on having a full service property management solution that takes care of the property start to finish. This means that when you start working with your client again, the home will be as good or better than when you left it.
Our pledge is to maintain the property and provide the best possible support to your client and smoothly transition them back to you once they are ready to sell. As property management specialists we only focus on property management and will never take your client away from you.
We are your resource in property management. Contact us today to find out how we can mutually work together and combine our complimentary services.
The Home Source at TopFlight Realty
Samantha Hibbard | REALTOR® | Listing Specialist
Liz Penelope Diemoz | REALTOR® | Buying Specialist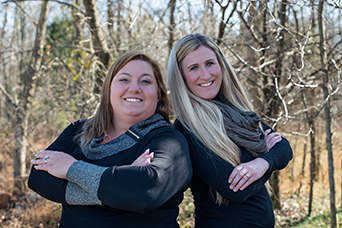 The Home Source at TopFlight Realty & Property Management is your connection to experts in our field to assist you in with your Real Estate Needs. Whether you are buying, selling, renting or investing let our Team of Experts help you turn your Dream into a "Realty"!
When you entrust The Home Source at TopFlight Realty with your Real Estate Needs you are getting the backing of a Team to support and guide you to achieve your goals. The Home Source at TopFlight Realty understands that life is busy. We offer flexible scheduling with morning, day, evening and weekend appointments available.
Samantha Hibbard, is our listing specialist and prides herself on being knowledgeable on the market trends, and ensuring that our sellers are getting the most money in the shortest amount of time for their investment.
Liz Penelope Diemoz, is our Buying Specialist and takes great satisfaction in being well-informed in the products and services offered by several local lenders, to pass on to her clients when they are making a decision on which loan product will work best for their needs. She also works diligently to negotiate the best possible deal for her clients when purchasing a new home.
The combined knowledge and experience make up the Dynamic Team that is The Home Source at TopFlight Realty. Call us today to schedule your Free Real Estate Consultation (931)572-1570.