Are you trying to find a new home? The rental market has become more competitive as real estate prices have reached record highs. Property owners and managers are searching for dependable renters and long-term leases.
A lot of renters turn to social media when trying to find a new home whether they are renting from a private landlord or a Professional Property Management Company like TopFlight Property Management. When asked about who to rent from in these avenues, it also becomes even more confusing and stressful for the searcher because the response you receive on those forums are one-sided and mostly negative.
It is important that you take those responses with a grain of salt and do your own research. A lot of these negative responses stew from a very simple misunderstanding that could have been avoided. We have listed 7 areas where these common misunderstandings can be avoided, and the Resident/Landlord relationship can maintain positive.
Contrary to widespread belief, maintaining good relations with a property owner or manager is not difficult.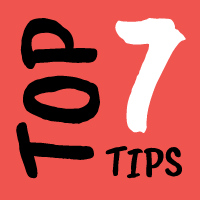 The Number (1) one cause of misunderstandings between the Landlord and the Tenant is the lease agreement. We are all so busy in life where we often skim through documents instead of reading it in its entirely which causes misunderstandings later down the road.
Go over the lease and familiarize yourself with important information, for example, pet policy, maintenance, required timeframe to provide a notice to vacate, etc. A lease establishes a formal relationship between you and the landlord for the duration of the contract and is a legally enforceable document. Spend some time reading the lease agreement and making sure you understand it before renting any property. Before signing anything, if there is anything you don't understand, request clarification.


Landlords want you to make your rental your home, within reason. Do you want to bring in a pet to the home? Do you want to paint the kitchen or a bedroom to better match your furniture and decor?
If there isn't anything specific referring to this in your lease agreement and even if there is, we recommend getting written permission prior to making any changes or bringing in a pet. This can avoid possible violations or a costly move-out if permission is obtained.


Maintenance issues should be reported right away. On the tenant portal you can request a maintenance issue, please ensure to be detailed as possible and add photos whenever possible.
Whether it is a leaking faucet, broken AC, or something else. Over time, seemingly minor faults can develop into severe ones, and your lease may stipulate that you are not permitted to hire your own repair person. Be aware that you can be in charge of performing simple maintenance like replacing a lightbulb, filter, or battery. To be certain, check your lease agreement.


Please treat the property with respect. You have a responsibility to keep the property in the same or better condition than received.
Maintaining your rental home as expected will assist in eligibility for renewals.
Be considerate and obliging to your neighbors. Follow any noise guidelines stated in your leasing agreement.
Most conflicts may be settled without involving landlords or managers. Address the issue directly with a neighbor if you have any worries. Work to establish conditions that will allow both parties to coexist peacefully.
Rent must be paid on time. Rent is always paid by responsible tenants on or before the due date.
Due to the fact that many leases do not impose a late fee until five days after the due date, some consumers are under the impression that they have a "grace" period on their rent. When your rent is not paid by the due date in your agreement, you are in default of payment, even if there is no late fee. A landlord or manager can mention that you were late on your lease when you are trying to get a rental verification through them, which would be problematic if you ever wanted to rent a place again.


Move-Outs, the number (1) one misunderstanding between landlord and resident when the resident is moving.
Ensure to notify the landlord in advance of your decision to leave the property as required under your lease when it is about to expire. Make sure you leave the house tidy and in good condition and that you leave it on time, follow the guidelines in your lease agreement and move-out procedures provided by the landlord and ask questions if you don't understand something to ensure your deposit is returned in full or that you have a mutual understanding as to why you were charged.
You can avoid potential problems and keep a strong working relationship with the landlord by following these recommendations. You are a customer, and your landlord is a service provider. Respect one another as business partners and the lease agreement you signed as well as the property you are leasing in order to maintain goodwill between the two parties. In exchange, the landlord or property manager will treat you respectfully and work to maintain your status as a loyal, repeat customer. They base their decisions about lease renewal on this similar track record when it comes time to renew the lease.