Self-managing a property can be very time consuming, one of the main topics of discussion between you and your tenant will be repairs. These repairs can include from a leaking faucet to both exterior and interior maintenance. It can become extremely stressful if not handled properly.
This is why many landlords prefer to work with a property management company to ensure that necessary repair work is completed in a timely and efficient manner. More and more Landlords are seeking out Management companies that offer in-house maintenance.
TopFlight has offered in-house maintenance to our clients for over 12 years. This allows our clients to sit back and relax knowing that we are taking care of their property and their tenants, quickly, efficiently and most of all affordably.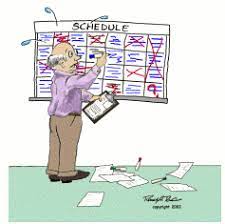 Scheduling Headaches?
We hear from a lot of transferring self-managed Landlords that their biggest challenges with maintenance is being able to get it scheduled. Tenants work when vendors work and they don't want them in the house, when they are not there. Then the vendor wants to charge a higher fee to complete the request after hours or on the weekend, tenant is mad because the repair is taking too long to be repaired and the list goes on and on....
It is a critical to keep the tenant's piece of mind when managing the property and ensuring that maintenance is completed swifty and efficiently in order to not only keep the tenant happy, so they renew their lease and keep producing income but in order to remain compliant with local, state and federal laws to stay out of trouble.
Another great benefit of TopFlight having their own in-house maintenance, is that the tenants know us and trust us. And because of that we are able to get into the homes faster to make repairs quicker. It is a WIN for everyone! The tenant is happy because their issue was addressed, the landlord is happy because their property is being taken care of with quality service and affordable pricing.
Imagine having a tenant make a third-party vendor like a plumber wait to come out for over a week to fix a garbage disposal that wasn't operating, well what that tenant didn't know is the inoperable garbage disposal also had a small leak that had been leaking for who knows how long, now the owner has to treat the bottom of the cabinet for mold and repair the rotted wood due to a leak. Oh, and the plumber that came out for the disposal doesn't do that so now you have to get another vendor out and schedule yet another appointment or two with the tenant in order to complete the repair. Sounds frustrating, don't it?
TopFlight has all service requests assessed within 2 business days, emergencies are addressed within 24 hours. This saves our clients' money to avoid additional damages, keeps the tenant happy and gets our clients back to cash flowing that much faster.
Cost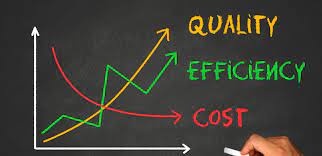 Reduction
As discussed previously, a Management Company that offers in-house maintenance can reduce your overall expenses when it comes to maintenance and increase your cash flow. We all know that in most cases a tenant views a home differently than a homeowner. For example, a homeowner is more likely to notice the missing shingles on the roof right after a windstorm, but a tenant may not "notice" until there's a water spot on the ceiling. A court tells us that we cannot assume a tenant's observations. No matter what Property Management you are with or even if you are self-managing, we are not at the property every day to check it out. Most companies are only out 1-2 times a year unless there is a maintenance request, and they have an in-house maintenance team.
Which brings us to another cost saving factor to having in-house maintenance. At some point your tenant is going to request a service request. On average our tenants request at least 4 a year. That is 4 times a TopFlight employee is going into the home outside of normal inspections. Our team is trained to look for issues while we are there, whether it is the missing shingles that we see when we drive up that the tenant didn't report OR unauthorized pets that can cause damage to your investment. This can save investors alike thousands when these items are identified.
Over the years, as we have learned and grew, we have developed services for our investors/homeowners that go one step further in protecting their bottom line. With our in-house maintenance team, we are able to offer preventative services that help prolong the lives of your HVAC system and water heaters, two very costly expenses that always go out at the worst possible time, we also have optional services to have an annual maintenance evaluation conducted, well below the cost of a home inspection and provides our clients with a more in dept picture of how the mechanicals of their investment is benefiting them and provide them a heads up whenever possible on things that could use a little TLC.
There is so much that can be said for having a company that offers that one-stop shop for all your needs to reduce costs but one of the most important and probably the number one thing that can cost the most money to a landlord and they may not always think about it is the law. Often times a self-managing landlord thinks their biggest expense is maintenance which is not always the case. Maintenance mixed with not following the local, state and federal laws can cost tens of thousands of dollars or more if not followed. Tenants are getting more savvy and the internet provides a lot of information in a world where everyone is quick to file a lawsuit. The tenant's suit may not have any merit, but it can still cost the landlord time and money. That even if a judge sides with the landlord and awards the landlord damages, there is no guarantee that you will ever see a dime. It is important to be knowledgeable, stay up to date, and document everything. With a good management company that is all done and handle on behalf of the landlord, which is just policy and doesn't affect your cashflow.