Maintenance and Property Inspections
---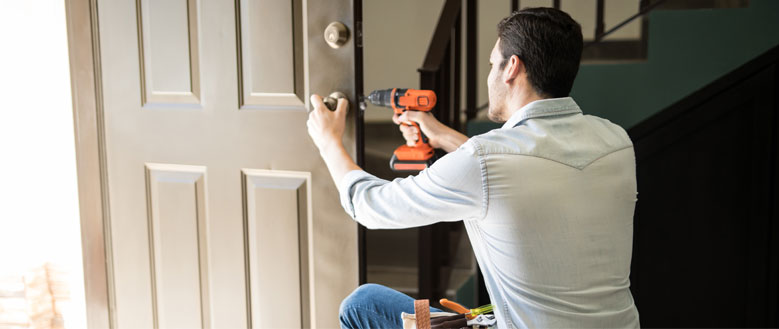 We know that a well-maintained home results in quicker rentals, lower turnovers, and in general, happier tenants! We offer our residents a secure portal to submit all maintenance issues, which can be accessed online with a simple click. Our Vendors are trustworthy and very quick to respond. We coordinate and communicate with the tenants, with you, and vendors for our maintenance scenarios. Protecting and maintaining your home and your investment is a top priority for us.
Vendor bills and receipts are emailed monthly with Owner Statements and are also available through our online Owner Portal.
How This Benefits You
We offer quality repairs at competitive prices
You can rest easy knowing your home is protected nights, weekends and holidays
Accurate billing so you can keep track of your investment
Prompt response to protect your property and keep your tenants happy
Get started with your FREE RENTAL PRICE ANALYSIS or, if you just need a little more information first, feel free to fill out the form .

Talk to a Property Manager Today!
Explore What We Do
As Your Clarksville Property Manager
---
Other Important Tasks We Take Care Of:
Keep on top of regional, state, and federal landlord/tenant law and legislative issues facing property owners and tenants. d
Track vacancy rates, vacancy factors, time-on- market, and rent values for the area, and effectively market your home on the internet with all of our social media platforms, on our website and in print.
Create and maintain relationships with qualified vendors, including painters, roofers, electricians, plumbers, appliance repairmen, handymen; just to name a few.
Provide appropriate rental applications and additional forms that, along with a consistent screening process, ensure the highest quality tenants while conforming to all applicable laws.
Provide a lease agreement that covers your property, collect and account for monthly rents, and consistently monitor tenants to enforce the terms of the lease.
Perform complete accounting for your property, to ensure a maximum return on your investment and optimum tax benefit.
In Addition, TopFlight offers the following Guarantees: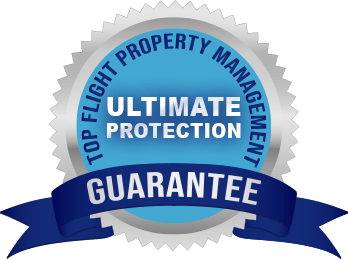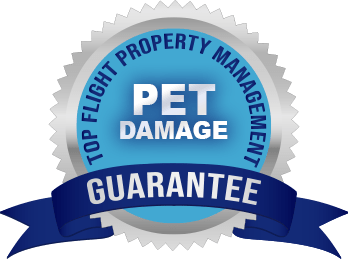 What Our Clients Are Saying
Clarksville Property Management Services

"What is great about this business is the personal hometown feel from the professionals that work at the office as well as the personnel who conduct the everyday work calls to the property owners. We have worked with Top Flight since 2011 as we started out as having them as property managers for rental property and then as the selling agent when we were ready to sell our home. Roni Brooks and her staff (Samantha Hibbard) are amazing and really do care about your home as if they owned it, willing to work with all circumstances to include overseas deployments. I highly recommend Top Flight Property Management for either rental needs or for selling your home. It has been a blessing having them in our corner for the past 10 years!"
Clarksville Property Management Services

"I have been with TopFlight Realty going on 2 years. I have had maintenance come out a couple times during my first year with TopFlight. There are a few things they could of done to improve their maintenance services. I recently made a few more maintenance orders. They had a guy named Rob come out. He took care of the first maintenance request and went above and beyond to fix a couple other things around the outside of the house. I would like to acknowledge that he was a great listener, most polite, and very patient. He did not rush to just fix and leave. He took his time helping us out. Thank you Rob!"
Clarksville Property Management Services

"Amanda and Samantha were both amazing to work with! We have been renting from Top Flight for two years and always received the best of care from them. They are always helpful when you have questions or a concern or problem to solve. ~ Katherine Smith This is a great company and the ladies there are great they go above and beyond to help with your needs for finding the prefect home for you and your family anybody that knows about renting or buying a home it can be stressful these ladies do their best to easy some of that stress so with that being said if you are looking for a new place to call home in the Clarksville area go to Top Flight Realty & Property"
Clarksville Property Management Services

"TopFlight has been a lifesaver and a means to helping me reach my goal from an apartment to a house. I just want to thank all The staff for your hard work and dedication, for always being professional and striving for excellence. I also want to thank Anna personally for taking the time to explain things when I didn't understand for always being prompt to return my calls and emails for working hard to see this through. Words can't express how happy I am. You guys rock. Keep helping people with a spirit of excellence ❤ ❤"
Clarksville Property Management Services

"The employees here really care about helping people find a quality home in and around the Clarksville area. They were all super helpful, patient, and it was great to finally meet them. I had to set up everything over the phone, and they are great no matter how you are reaching out to them. They made me and my husbands PCS to Campbell seamless. Thank you all so much!"
Clarksville Property Management Services

"Seamless experience throughout the transition from homeowner to landlord, very informative and detailed about the services offered. A step above the competence."
Clarksville Property Management Services

"They are incredible to work with, great communication, quick turnover when tenants vacate, they have taken great care of my rental. Kristen is an absolute joy to work with!"
Clarksville Property Management Services

"Top Flight is an awesome company and I would recommend them to anyone looking for rental property or management of your rental in the Clarksville area."
Clarksville Property Management Services

"Samatha and Liz were great to work with in buying our first home. They answered all of our questions and made the process as easy as possible. They worked around my husband's work schedule which meant working late at night. I would recommend them to anybody trying to purchase a house!"
Clarksville Property Management Services

"My husband and I own two properties in Clarksville and both have been managed by TopFlight for the past 4 years. The homes have never been empty longer than a couple of weeks while tenants are transitioning, we are always advised if there are any major maintenace issues or repairs that need to be done, and we are always kept in the loop about when tenants are moving out and new tenants are moving in. We have always received prompt responses from TopFlight when we have emailed with any questions, we receive pictures of our properties (inside and out) once a year to show the homes are in good condition, and we are always advised if any cosmetic things need to be done like house washing, deck/fence staining, tree removal, etc. We have been very happy with TopFlight and have always been treated in a professional and friendly manner. I would definitely recommend them."
Clarksville Property Management Services

"Speaking as a multifamily property owner; The TopFlight Management team has provided me with excellent service over the past 2yrs. I would not go as far as to say things have been perfect but I will say that any misunderstanding or miscommunication we may have had has always come to a quick and mutual understanding. Always available day and night to deal with issues and tenant needs. It is not uncommon for a good PM company to have bad or poor reviews from tenants so don't be shaken by that. Hot tempered reviews are unreliable as well. Truth is Roni's team is energetic and professional. They find ways to protect and increase the values of your assets within the serviced rental market. Inherently, Property management consists of a host of fees. As an owner you must do your due diligence and ask questions that are important to you; negotiate terms and revisit when necessary. Real Estate investing is an Art or Science, it is a Practice. That is to say perfect property management doesn't exist unless you are doing it yourself. TopFlight has been a trusted business partner from day one. Remember they benefit from your success. Theses are good people, with excellent leadership, in a fast growing reality, landscaping and property management company. It is with a confident heart that I give my strongest endorsement for the Topflight Family."
Clarksville Property Management Services

"Top Flight Property Management is just that...Top Flight! This company has been expertly managing our properties for 8 years now. Word of mouth is great, but as I am currently stationed overseas and worry free about our properties there in the states, a written review was a must! This company has veterans employed who have our best interest in mind. Notification of something in need to be fixed on our properties, assuredly comes with an honest quote of how much is needed to be fixed to keep our tenants happy. We appreciate ALL Top Flight does for the residents of Clarksville and the surrounding areas, along with all they do for us Troops!"
Clarksville Property Management Services

"I recently moved from a Top Flight Property after being there nearly three years, and I must say I was very pleased with the level of service my family and I received as well as with the home we rented. We dealt mostly with Lisa throughout the years and she was simply amazing. From the initial renting process through the move out inspection, they have been flexible and fair. Any question my wife and I may have had throughout our lease (which we renewed twice) could for the most part be answered by reading our lease and following those terms, or we were always able to get an answer via telephone. We did have maintenance requests throughout our stay and they too were handled in a timely manner. There were times when were we couldn't get a hold of anyone via telephone, but our emails were always answered within 48 hours. Again, I would recommend this company to any renter."
Previous
Next
-->
Springfield
Adams
Ashland City
Oak Grove, KY
Hopkinsville, KY
Pleasant View